Pakistan
General Raheel Sharif appointment to Saudi alliance is against rules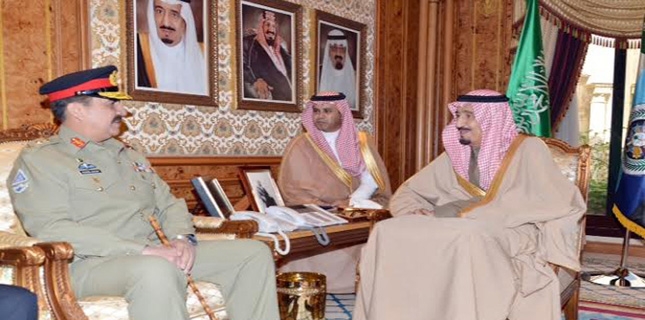 Defence Minister Khwaja Mohammad Asif has said that he didn't know details but he knew that former army chief General Raheel Sharif was appointed to Saudi-led alliance and this was finalized two or three days ago.
Amazingly, according to Pakistani laws, retired army chief can neither hold any office nor he can give interviews to media before completion of two years since his retirement. But, PMLN government seems to have bowed to pressure from Saudi kingdom and allowed his appointment in a foreign alliance.
Saudi kingdom has formed a counterterrorism coordination center that would be based in Riyadh. However Saudi monarchy has overstated it an Islamic Military Alliance to portray itself as Muslim world's leader.
General Raheel Sharif was known for his Operation Zarb-e-Azb against Deobandi terrorists of FATA but now he has become a servant of Saudi kingdom that would tarnish his public image as a free and independent military commander.