Pakistan
Nigeria Sheikh Zakzaki Paralyzed and lost Vision in Confinement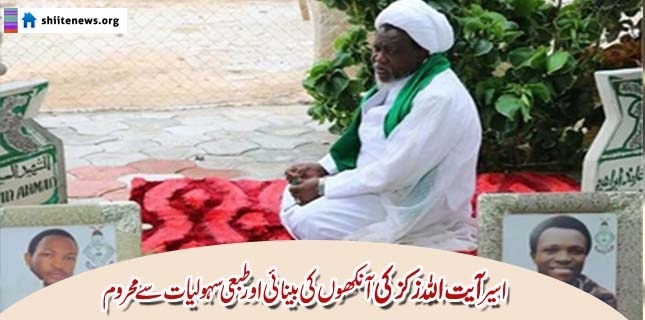 Nigeria Islamic Tehreek Ayatullah Sheikh Zakzaki is unwell and barred from getting any medical assistance, his son Sheikh Ibrahim said in letter.
He said that despite being paralyzed in his feet and losing vision to one of his eye, Sheikh Zakzaki is confined without any legal aid, with lawyers not being allowed to meet him.
Sheikh Ibrahim said that Nigerian army has brutally massacred and collectively buried his three brothers, aunt and close relatives to include thousand of other innocent people.
Nigerian army attacked Islami Tehreek (IT) activist during a religious gathering killing 347 people, according to state sources, whereas the IT claims the numbers to have crossed a thousand with scores injured.
The army alleged that IT activists were armed and attacked their leaders' convoy and in retaliation they did what is remembered in history as an act of atrocity. IT has condemned the act and claiming it a bunch of lies.