Pakistan
Amjad Sabri to be buried today in Karachi amid mourns and tears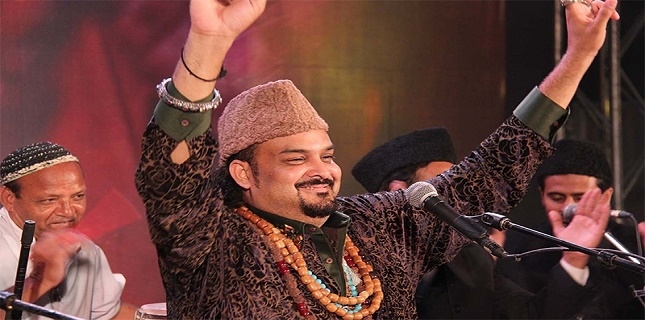 Funeral Prayer of Pakistan's renowned Qawwal,heir of "Sabri Brothers"-Amjad Sabri will be offered today in Karachi on Liaquatabad Road in front of Iram Bakery at 1:00pm.
According to the details family of 'Shaheed' Amjad Sabri' has taken his body from mortuary and has reached his residence in Karachi after which Amjad Sabri will be sent on his final journey amid mourns and tearing eyes. Amjad Sabri's funeral prayer is to be offered in Liaquatabad area of Karachi at 1:00pm today whereas he will be buried beside his father's grave in the graveyard of Paposh Nagar.
A huge number of people are gathered outside late Amjad Sabri's house who love and honour him to a superlative degree, not only his family but also his fans can be seen shedding floods of tears on his shocking demise strongly condemning this brutal act of violence.
Yesterday this terrible incident took place in Karachi, Liaquatabad where anonymous bikers injured Amjad Sabri by shooting him in broad daylight; he was taken to the hospital but was injured so severely that unfortunately he couldn't succumb to the wounds and passed away.
Amjad Sabri was the last heir to the great "Sabri Brothers" who was continuing with their legacy in a glorious manner and had received training from his father Ghulam Farid Sabri who was a legendary Qawwal.