Pakistan
2,500 cops to be deployed for APS attack anniversary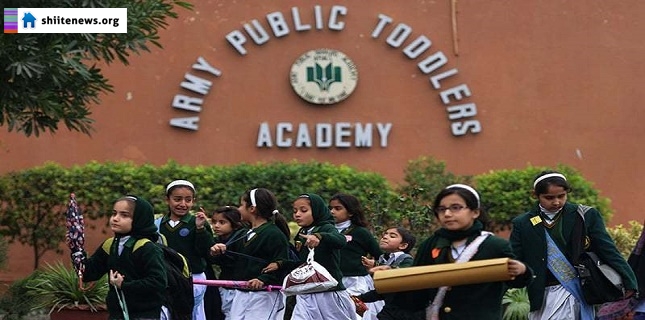 The police will deploy around 2,500 personnel to ensure security across the provincial capital on the first anniversary of the Army Public School massacre to be marked tomorrow (Wednesday).
Peshawar SSP (operations) Dr Mian Saeed told Dawn that the police had finalised security arrangements for the carnage's first anniversary in the city.
He said the Pakistan army would protect security for the APS premises and surroundings as the first cordon, while the police would offer the second cordon.
The SSP said the police had also finalised plans for traffic management and movement of dignitaries on Dec 16.
"Unlike routine when Peshawar is divided into three zones i.e. city, cantonment and rural, on the occasion of APS attack's anniversary, the police have split the city into four zones. The fourth zone will include south and northern peripheries of Peshawar linking the city with tribal areas on both sides," he said.
Dr Mian Saeed said around 200 police personnel would also be deployed to plug routes leading to the APS premises, where the main event of the anniversary would take place.
He said the police had also set up 10 joint check-posts with the help of the army and Frontier Constabulary, while the reserved police force and quick response force would also there to ensure security in the city on Dec 16.
The SSP said the police would also carry out snap checking, while two scanners would check vehicles coming in from the motorway and Khyber Agency.
He said the police were making security arrangements in coordination with the Pakistan Army over terrorist threats.
Dr Mian Saeed said the platoons of the elite police would be on duty for ensuring security.
He said the city police on Monday lodged FIRs against 78 schools for not making proper security arrangements as suggested by the government.
The SSP said around 2,500 police personnel would be deployed in the city to ensure security on Dec 16.
Meanwhile, Rescue 1122 director general Dr Asad Ali Khan told Dawn that the staff of his organisation would be on high alert to deal with any emergency on Dec 16.
"In case of a public holiday on Dec 16, the Rescue 1122 offices will remain open," he said.