Pakistan
2 PU faculty members arrested for links to terrorists banned organization SSP: CTD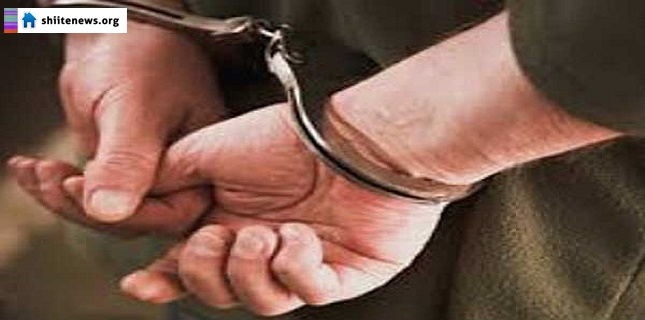 Two Punjab University (PU) faculty members and one student were taken into custody by the Lahore Counter-Terrorism Department (CTD) during a raid on university premises late Sunday night.
CTD sources claimed the arrest of Assistant Professor Amir Saeed of the Institute of Administration Sciences, Omer Nawab, boys' hostel superintendent and lecturer at the College of Information Technology and seventh semester law college student Waqar.
Saeed was taken into custody at the male teachers' hostel where he lived with his family, while Nawab was arrested from his residence near the boys' hostel. Waqar was arrested from the university premises.
All three men are suspected of involvement with the banned Sipah-i-Sahaba Pakistan (SSP).
Last week PU teacher Assistant Professor Ghalib Ata was arrested by the police's CTD for his alleged association with the banned Hizbut Tahrir (HuT) group.
The CTD team raided Ata's house and took him into custody for interrogation.
"Intelligence agencies and the CTD have been directed not to allow HuT to continue its activities," sources said earlier, adding that Professor Ata was being interrogated for taking part in activities of the banned outfit.
SSP is a sectarian group responsible for carrying out terrorist activities against Shias in Pakistan. SSP also operates as a political party, and its leaders have been elected into the National Assembly.
It is one of the most powerful sectarian militant organisations, and was responsible for attacks on Shia worshippers in Karachi in May 2004, which killed at least 50 people. The organisation was banned by President Pervez Musharraf in January 2002. Since then, the SSP had changed its name to Millat-e-Islamia Pakistan, but was banned again in September 2003.