Pakistan
Assailants Of Hayatabad ImamBargah & Arif Hussaini Mosque attacks arrested in KPK including 567 terrorists, CTD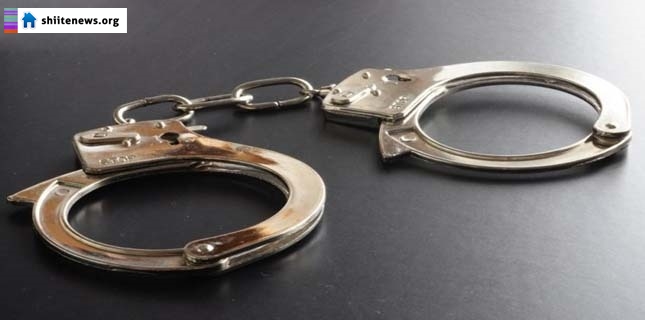 Counter-Terrorism Department (CTD) Khyber Pakhtunkhwa arrested 567 militants during 876 targeted operations that it conducted in various parts of the province in last ten 10 months, a summary report issued by the department said Wednesday.
The report, a copy of which is available with Dawn.com, reveals that the CTD either arrested or killed at least 93 proclaimed offenders (POs) carrying head-money and wanted in high-profile cases. CTD sources told DawnNews 10 of the 93 POs were killed by the CTD personnel.
The CTD report revealed that they have arrested the terrorists and masterminds involved in the Hayatabad Mosque/ImamBargah suicide attack in Peshawar during Friday prayers which claimed lives of 21 Shia-worshipers held on February 2015 and suicide attack case of Shaheed Allama Arif Hussaini Al-Hussaini mosque at Chamkani Peshawar in June 2013 where 13 worshipers martyred in the incident.
The CTD personnel traced 252 militancy-related cases during the time period, said the report.
According to the report, the CTD personnel recovered four suicide jackets, 231 hand grenades, 1203 kilogrammes of explosives, 5675 detonators, seven RPG-7 launchers, 71 SMG rifles, 103 pistols and 48 rifles with different bores.
Suspects wanted in the following high-profile cases were arrested by the CTD, documents show:
Two suicide attacks on Judicial Complex Peshawar (2009 and 2013)
Assassination of ex-Senior Minister Bashir Bilour
Suicide attack at Judicial Complex F-8 Islamabad
Bomb blast in pick-up near PS Badhber area of Peshawar
Suicide attack on imambargah in Hayatabad area Peshawar
Suicide attack on imambargah in Chamkani near Peshawar
Target killing of three Intelligence Bureau (IB) officers in Peshawar
Target killing of superintendent of police Hayat Khan in Peshawar's Hayatabad area Remote-controlled blast on Badhbher police and a polio team
Attack on a PIA flight in Peshawar
Peshawar, the capital of Khyber Pakhtunkhwa, lies on the edge of Pakistan's tribal areas which have been labelled by Washington as the main sanctuary for Al Qaeda and Taliban militants in the country.
The city has seen frequent attacks by militants in the past few years, with targets ranging from civilians to policemen and other law enforcement personnel