Pakistan
NA committee advises to hand over Afghan Taliban to Kabul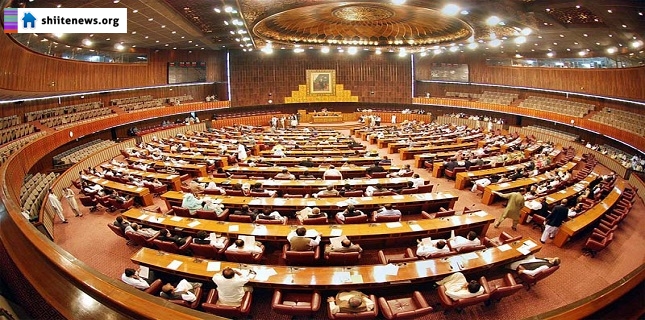 The chairman of National Assembly committee on foreign affairs, Sardar Awais Leghari, said Pakistan should hand over the Afghan Taliban leaders demanded by Kabul as a good will gesture to enhance reconciliation with Afghanistan.
The NA committee on foreign affairs met on Monday to express displeasure over the performance of the Foreign Office (FO) and said that its capacity needs to be enhanced in order to meet the emerging foreign policy challenges.
"The foreign affairs committee has observed that Foreign Office's performance is not up to the mark," committee Chairman Sardar Awais Leghari told media representatives in Islamabad. Leghari also said that the committee has sought a meeting with the Foreign Office over this matter — which is expected to take place this month.
Taking strong exception to a statement made by Indian Defence Minister Manohar Parrikar, Leghari said it is the job of the Pakistan's Foreign Office to take up the matter with the international community.
Leghari also said that India has penetrated into Kabul's establishment and that the Afghan soil is being used against Pakistan by Indian intelligence agency RAW.
"Such statements reflect sheer frustration by Indian political leaders over the successful China-Pakistan Economic Corridor (CPEC)," Leghari said.
He added that there are irritants between Pakistan-US ties which needs to be removed. He further said that the US has reservations over civil-military ties and security of nukes in Pakistan.