Pakistan
Iran, Pakistan Agree to Raise Bilateral Trade to $5bln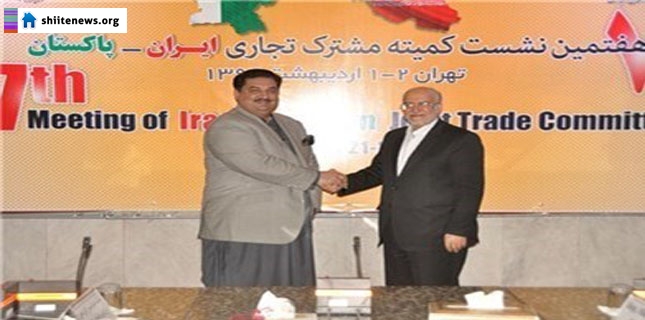 Tehran and Islamabad have agreed to form a 5-year trade-facilitation plan to increase the volume of annual trade between the two countries from the current $1 billion to $5 billion.
The decision was made Wednesday at the 7th meeting of Iran-Pakistan Joint Trade Committee in Tehran, which was attended by Iranian Minister of Industry, Mines and Trade Mohammad Reza Nematzadeh and a Pakistani delegation headed by Minister of Commerce Khurram Dastgir Khan.
During the meeting, the two sides reviewed the present trade level and agreed to formulate a 5-year trade-facilitation plan to fulfill the shared vision of Iranian President Hassan Rouhani and Pakistani Prime Minister Nawaz Sharif to increase bilateral trade volume from $1 billion to $5 billion.
Both countries reiterated the need for joint investment in agro-food processing and infrastructure, particularly in the field of establishing effective rail, air, road and sea links between the two countries, as well as opening new border trade-posts.
The Iranian minister hoped that obstacles in the way of bilateral trade would be removed and offered maximum facilitation for Pakistan's private sector to hold and participate in trade exhibitions in Iran.
In December last year, Iran and Pakistan signed five memorandums of understanding (MoUs) as part of their efforts to promote mutual cooperation and strengthen trade ties.
The MoUs were related to the establishment of Joint Investment Committee, cooperation between Pakistan's Small and Medium Enterprises Development Authority and Iran's Small Industries, and establishment of sister port relationship between the ports of Karachi and Chabahar as well as cooperation in the field of investment, economic and technical assistance.