Pakistan
Little Gulf State UAE Threatens Pakistan on Yemen Resolution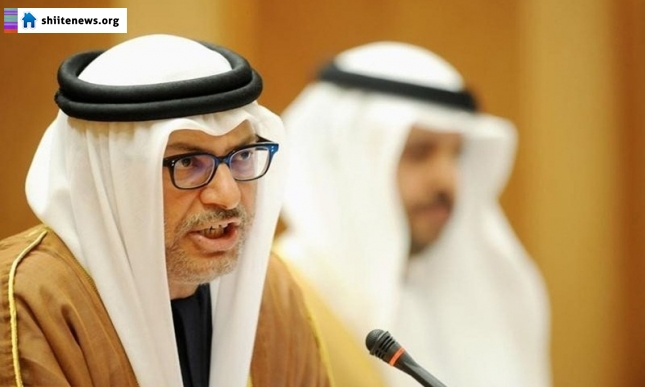 The joint resolution Of Pakistan's parliament to remain neutral on the present crises in Yemen has evoked the threatening response from the tinny Gulf State United Arab Emirates (UAE).
The Minister Of State for foreign affairs Of Tiny GCC State UAE Dr Anwar Mohammad Gargash openly threatened the world only Muslim atomic Power Pakistan of having pay a "heavy price" for taking on what he called an "ambiguous stand".
Despite the Pakistani parliament clear stance on Yemen Crises, The foreign affairs minister of the UAE said that Pakistan should take a clear position "in favour of its strategic relations with the six-nation Arab Gulf cooperation Council".
"The vague and contradictory stands of Pakistan and Turkey are an absolute proof that Arab security — from Libya to Yemen — is the responsibility of none but Arab countries," UAE's Minister of State for Foreign Affairs Dr Anwar Mohammed Gargash said.
Speaking to renowned Emirati newspaper Khaleej Times, Garhash said that the Arabian Gulf is in a dangerous confrontation, its strategic security is on the edge, and the moment of truth distinguishes between the real ally and the ally of media and statements," Gargash tweeted moments after the Pakistani parliament passed the resolution insisting on neutrality in the Yemen conflict.
Gargash went to symbolise Pakistan's resolution as equivalent of siding up with Iran instead of the Gulf. "Tehran seems to be more important to Islamabad and Ankara than the Gulf countries," Gargash said.
The threatening statement of tiny UAE minister comes a day after the Pakistan Parliament passed a unanimous resolution vowing to defend Saudi Arabia's territorial integrity and the holy places of Macca and Madina. None of these locations appear to have so far been threatened by the conflict.
"Pakistan should play a mediating role and not get involved in the fighting in Yemen," the resolution stated, adding that "the Parliament of Pakistan … underscores the need for continued efforts by the government of Pakistan to find a peaceful resolution of the crisis".
"[Parliament] desires that Pakistan should maintain neutrality in the Yemen conflict so as to be able to play a proactive diplomatic role to end the crisis," it stated.
The Saudi-led coalition forces launched air strikes against oppressed Muslim nation Of Yemen on March 26 in support of ousted Yemeni President Abedrabbo Mansour Hadi after Revolutionist seized the capital and forced him to flee to Aden. And despite the 17 days long strike on Yemen the coward Arab states had failed to get or enter on the single inch of Yemen.