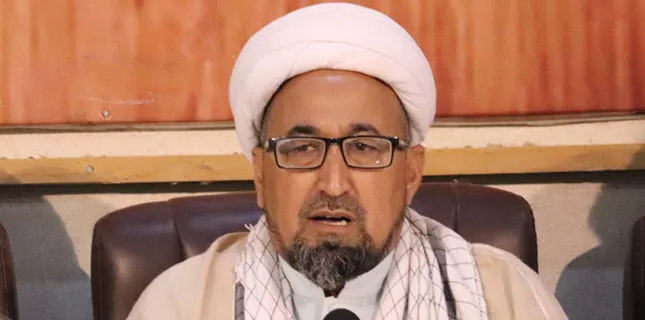 Shiite News: Majlis Wahdatul Muslimeen (MWM) Karachi Division President Allama Sadiq Jafari rejected the addition of KMC tax in the recent electricity bills by the Karachi city government and K Electric and said that the federal and provincial governments failed to provide facilities to the people.
On the one hand, economic crisis and inflation have broken the back of the people, and inexperienced rulers have brought this country to the brink of destruction. Day by day, new taxes are imposed on the people silently.
He said that K Electric and the city government will collect more than 3 billion rupees annually from consumers in the name of MC tax.
It was not even a month after the Prime Minister announced the abolition of an additional tax in the name of fuel adjustment for consumers consuming less than 300 units of electricity, that the per unit slab given in the bills for the consumers has been abolished and the common man has been put in trouble by increasing the KMC tax by imposing KMC tax, which we strongly condemn.
He said that the K Electric mafia is already selling the most expensive electricity to the people of Quaid city and now the so-called city government of Sindh is looting in the name of the local body KMC and its mafia nexus.
The federal and provincial governments do not miss any opportunity to rob the people. If the government just goes ahead, they can collect taxes from the 22 bitter people living in the country even for their breathing.
He demanded the President, Prime Minister of Pakistan, Chief Justice of Pakistan, and Chairman NEPRA to take action against the mafia that extorts extra money from the public in the name of KMC tax, fuel adjustment on behalf of the government, K Electric in electricity bills. Immediate action should be taken to end it and K Electric should be taken into official custody.