Pakistan
Islamic law defeated Deobandi takfiris as female student prefer father?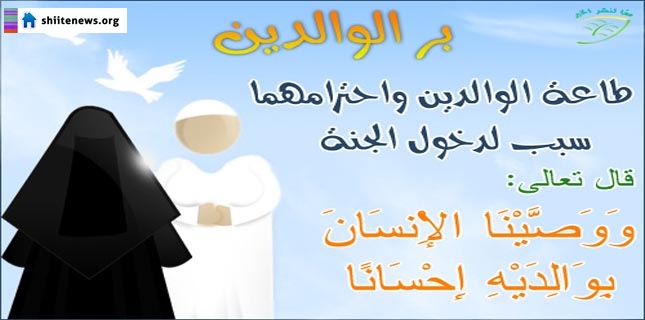 News Analysis
By Eye Ali
Like other religious scholars, Deobandi clerics also advocated father's right of guardianship over daughters because Islamic law declares father "wali" of the daughter but Wahhabis-allied fanaticism and takfirism changed their mindset to the extent that they considered themselves above the true Islamic law.
One such example is Uzma Qayoom, 26-year-old woman, who was detained in Jamia Hafsa that is run by Umme Hassan, wife of Lal Masjid cleric Abdul Aziz. She was brainwashed and Deobandised woman began preferring Jamia Hafsa to her wali i.e. father.
In the Islamic law, permission of parents is a must for their children to join holy war. Daughters are bound to respect parents and obey their orders except those orders that invite them to anti-Islam activities. Uzma's parents are Muslims and they allowed her to get education but after Deobandi seminary's influence, the daughter forgot that her father was her wali and not Umme Hassan nor Abdul Aziz.
Now, she has stated in a local court in Islamabad that she was ready to go home with her father. Umme Hassan, wife of Lal Masjid cleric Abdul Aziz and the head of the females' seminary also appeared in the court and said she had no objection if Uzma Qayyum wanted to go home. Earlier, she had not given the daughter under custody of her 'wali' i.e. her father.
Deobandi cleric Abdul Aziz and his Deobandi wife Umme Hassan should tell nation how they interpret rights and obligations of father and daughter. Why they insisted brainwashed daughter's "desire" to the Islamic right of her father.
On December 29, 2014, Sheikh Mohammad Qayyum filed an application with the human rights cell of the Supreme Court for the recovery of his daughter Uzma Qayyum. The father said that his daughter had been detained in Deobandi seminary Jamia Hafsa, affiliated with Abdul Aziz of Islamabad's Red Mosque.
He said his daughter took admission at Jamia Binaat-i-Ayesha, Rawalpindi, for a four-year religious course a few years ago. On June 16, 2014, Uzma went to the Deobandi seminary but did not return home. Later, he came to know that she was in another Deobandi seminary Jamia Hafsa.
Mr Qayyum said that her daughter had gone to Jamia Hafsa with Umme Hassan, the wife of Deobandi cleric Abdul Aziz. He said Umme Hassan regularly visited Jamia Binaat-i-Ayesha and was in touch with his daughter since 2013. He said he used all the possible channels, including religious personalities and the police, to recover his daughter but to no avail.
The apex court ordered Sessions Judge Nazir Ahmad Gujana to investigate the matter and submit a report. The judge first sent the woman to Darul Aman and then to the Benazir Bhutto Women Shelter Home and Crisis Centre at Sector H-8.
After two weeks, the woman was on Monday produced in the court again. Umme Hassan was also summoned by the court.
Lawyer Mohammad Haider Imtiaz said that the parents of Uzma met her at the shelter home many times but she told her parents that she would not go with them without the permission of Umme Hassan. That clearly vindicated the position of her father that she was brainwashed. Umme Hassan argued that she ran a welfare organisation and if someone wanted to seek shelter, she cannot refuse but she should have understood the Islamic law about relationship between daughter and father and their rights and obligations.
Uzma told the court she would go home but her family should take her consent before her marriage. She said she wanted to study Shariat and become a teacher.
The woman also said there should be no restrictions on her from the family if she wanted to visit Jamia Hafsa and meet her friends and Umme Hassan.
Advocate Imtiaz said the father of the woman submitted an affidavit to the court that he would not force his daughter and allow her to live as she wanted.
"The case has been closed and now the court will prepare a report which will be sent to the Supreme Court," he said.
Mr Qayyum said that he had been struggling for the recovery of his daughter for the last many months. "I will not create hurdles in the way of my daughter and she will be married to a person of her choice," he said.
It means Islamic law wins but for the time being because the daughter is still under the influence of Umme Hassan who too prefers her own Deobandi interpretation in which father may be disobeyed if he wants to exercise his Islamic right as a Wali.