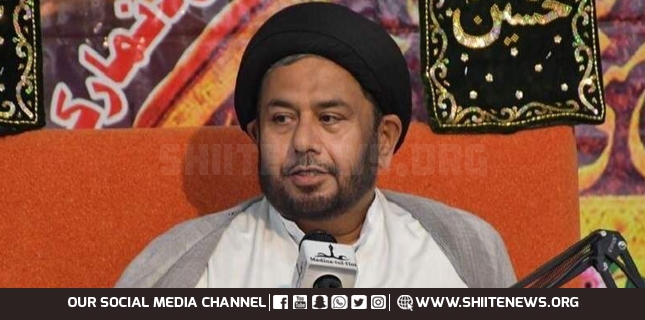 Shiite News: The Vice President of Wifaq-ul-Madaris Al Shia Pakistan, Syed Mureed Hussain Naqvi expressed his concern over the Governmental support for Takfiri Terrorists and statements regarding negotiations with them. He said in his statement that some unseen powers want to foil PTI's government. Soft corner for the killers of innocents could never attribute to the State of Madina or any political State. Holding of Takfiri gatherings in Islamabad with the participation ruling party's representative is questionable.
He added that amnesty for killers of thousands of innocent citizens will not be right in any regard. It is a clear violation of the National Action Plan and also tantamount to tease the wounds of the bereaved families of the martyrs.
He further said extra-judicial disappearances of citizens are already a question mark, in this situation offer for amnesty of the Taliban makes governmental action more doubtful.