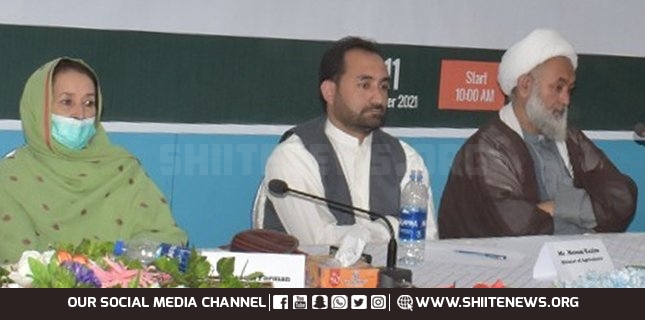 Shiite News: The Minister for Agriculture in GB, Mesum Kazim said that the trend of suicides in society is increasing rapidly while religious scholars and educational entities can play an important role to control this issue.
He expressed such views while addressing a Seminar in Jamia Baltistan on the occasion of World Mental Health Day. He extended his thanks to the organizers of the event for holding an important gathering to think about the causes of suicides.
He further said that we can determine the reasons for the suicide of anyone, not only illiterates but also a large number of educated persons are embracing unnatural death, suicide is a cowardly deed which performs such people who could not face the circumstances, the best way is to be happy. We should analyze actual issues of the suicidal person instead of creating speculations about him or her. Hopelessness leads towards suicides while life bases on hope.