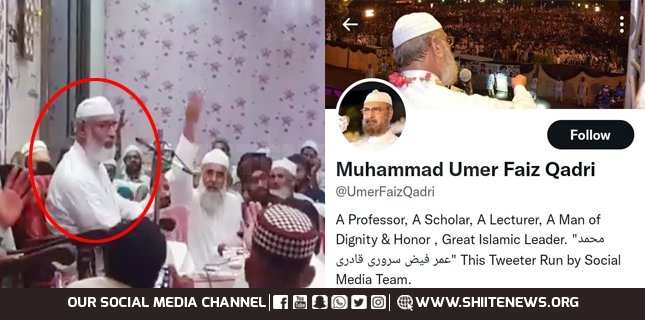 Shiite News: A video contains derogatory speech regarding Ahle Bayt(PBUH) of a resident of Rawalpindi named Umer Faiz Qadri has been viral on social media in which the said that Heaven was a track on which Holy Prophet PBUH and his companions were walking not Family of Prophet PBUH (Allah forbid).
Above said remarks hurts millions of Muslims of the world who love and honor the Holy Family of Prophet PBUH because Muhammad PBUH said my Family was like a boat that rides on it get destination.
In the recent scenario when a clergy with a limited knowledge challenging dignity and importance of Ahle Bayt Alaihim us Salam, lovers of them should lodge a complaint against above said accused of blasphemy or should complain on Citizen Portal on this issue.