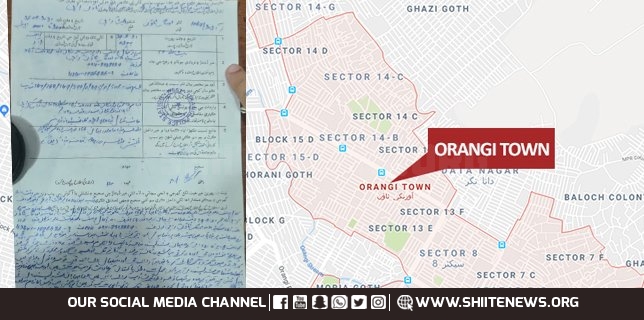 Shiite News: Since the start of ongoing Muharram Al Haram some miscreants have been active in metropolitan of Pakistan i.e Karachi to create riot by spreading sectarian differences in the society. In this respect Sindh Police has lodged number of FIRs against nominated and unidentified accused.
Such FIRs lodged by the complainant from Shia community of Pakistan, in which complainants alleged accused chanting slogans of infidel for Shia community to provoke it, committing blasphemy against Holy Family of Muhammad PBUH, threatening mourners to arson attacks on their home.
On this instance, Shia Ulema and Elders jointly visited concerned Police Station i.e in Orangi Town and cited complaint against Shameful incidences and accused the culprits for lawful punishment.
Ulema and elders of Shia Community also demanded State entities of Pakistan to treat culprits with iron hands. They urged that control over riot creating elements of banned sectarian organization is need of time to preserve hard earned peace at the of great sacrifices of Pak-Army, Rangers, Police and last but not least the Pakistani Nation.