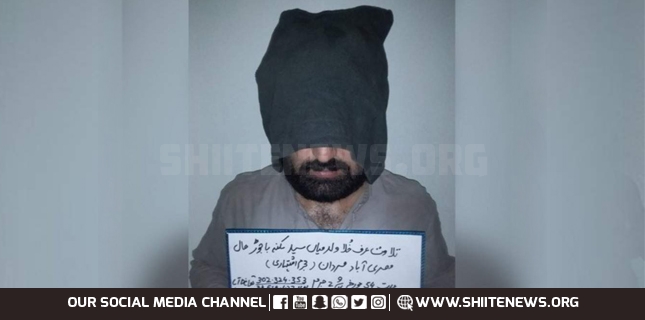 Shiite News : Counter Terrorism Department (CTD) arrested main accused of Kacherhry suicidal attack during operation in Mardan. CTD held operation on secret information regarding presence of terrorist named Tilawat alias Khula Kalley who belongs to Saudi Funded banned organization Sipahe-e-Sahaba/Lashkar-e-Jhangvi.
According to media reports, CTD assigned task to a team to arrest accused Tilawat whom had been shifted to an identified place after the arrest. Law Enforcement Agencies are expecting to get more facts from the accused Tilawat.
This is to be remembered that CTD had already arrested other important accused of Mardan Kachehry Suicidal Attack and presented their Challans in the court. In said blast 10 people including 3 Police men were martyred in 2016.