Pakistan
Death sentences for attack on Ahmadi, acquittal for attacks on Shia Muslims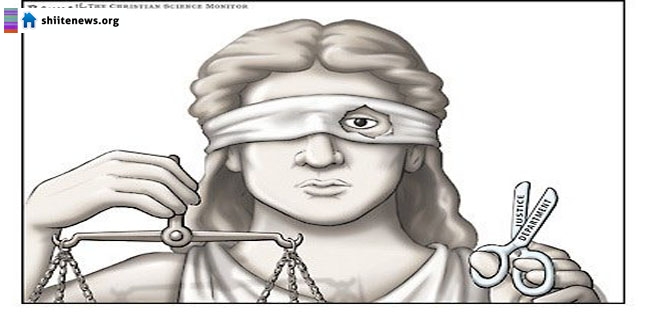 Pakistan has become a land where justice is not done to Shia Muslims because the takfiri Deobandis who continued genocide against Shiites are being acquitted and the same takfiri Deobandis are being condemned to death on many counts for attacks on Ahmedis/Qadianis.
An Anti-Terrorism Court (ATC) on Saturday sentenced to death two Tehreek-i-Taliban Pakistan (TTP) men, Moavia and Abdullah, for the attack on an Ahmadi/Qadiani place of worship in 2010.
On May 28, 2010, militants attacked two Ahmadiyya places of worship in the city of Lahore with guns, grenades, and suicide bombs, killing 94 people and wounding well over 100. The Punjabi Taliban, a local affiliate of Tehrik-e-Taliban Pakistan (the Pakistani Taliban or TTP), claimed responsibility. Two men were captured during the attack, but the government was heavily criticised by rights groups for failing to make progress on their trial, seeking repeated adjournments from the court as has the defense.
Today, the ATC sentenced Abdullah to death on nine counts, whereas Moavia was given the death penalty on seven counts. Both are also handed a fine of Rs3.3 million.
The ATC hearing took place at Kot Lakhpat Jail where the convicts were held. The single-bench court has also sentenced the accused to serve jail-time of seven years. The attack was carried out in Lahore's Model Town and Garhi Shahu localities simultaneously.
On the other hand, 4 takfiri nasbi terrorists of Wahhabis-allied and Taliban-affiliated ASWJ/LeJ were not punished for similar terrorist attack on Imam Bargah Shah-e-Najaf Rawalpindi. They were acquitted because the victims were Shia Muslims.
Similarly, 7 notorious takfiri nasbi Deobandi terrorists of outlawed Lashkar-e-Jhangvi (LeJ), including its chief Malik Ishaq, Ghulam Rasool Shah, Abdul Hanan, Mohammad Abu Bakar and others were already acquitted. The men were booked by police for their involvement in the Feb 2, 1997, terrorist attack on the Iranian cultural centre in Multan, which left eight Irani officials, including the counsel general, dead. An anti-terrorist court had sentenced to death all the accused. . But, the Supreme Court had acquitted the accused in Oct 16, 2000, due to "weak prosecution and ineffective evidence."
Punjab government has become an ally of the outlawed ASWJ (Sipah-e-Sahaba) and Malik Ishaq is now ASWJ's vice president, hence Punjab government's officials never provided proofs to the Courts for condemnation of said takfiris.