Pakistan
Fresh air strikes kill 57 takfiri Taliban terrorists in Tirah: ISPR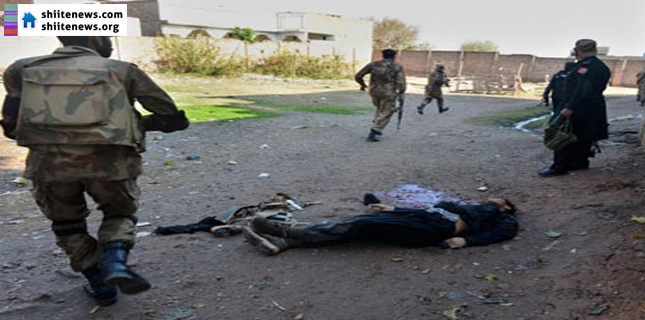 In the aftermath of deadly takfiri Taliban attack on an army-run primary and secondary school in Peshawar, Pakistan's military launched 20 air strikes including "dynamic targeting" killing 57 takfiri terrorists in Khyber Agency's Tirah Valley, Army spokesman said here.
Director General Inter-Services Public Relations (ISPR), Maj-Gen Asim Bajwa said in a tweet that the fresh operation was launched after Tuesday's tragic incident, in which at least 145 people mostly school children embraced martyrdom.
He said Army Chief General Raheel Sharif, who is back from a swift visit to Kabul, is reviewing the military operation in the militancy-hit tribal area of Pakistan.Maj-Gen Bajwa added that the operation was ongoing.
During his visit to Kabul earlier today, Chief of Army Staff (COAS) Gen Sharif sought handover of outlawed takfiri Tehreek-i-Taliban Pakistan (TTP) chief Fazalullah, who is wanted for terrorism cases in Pakistan.
The army chief shared classified intelligence details with the Afghan officials and revealed to them that the mastermind behind the Peshawar attack, who was from Afghanistan, was giving directions to the terrorists.