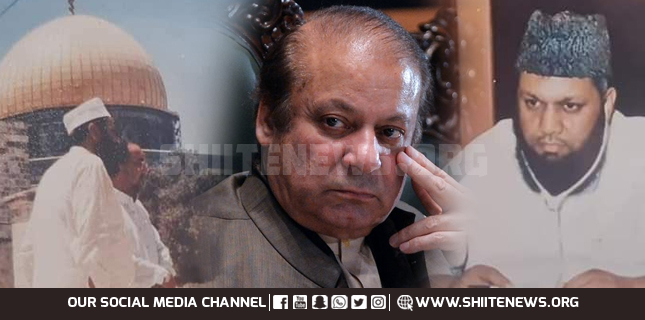 Former Prime Minister Nawaz sends Ajmal Qadri to Israel for normalization, the cleric himself told the media about this as-yet secret visit.
Deobandi cleric Ajmal Qadri said that during his second tenure as prime minister, Nawaz Sharif sent a Pakistani delegation to Israel.
Former Prime Minister Nawaz sends Ajmal Qadri to Israel
The delegation comprised of former Azad Kashmir leader Sardar Abdul Qayyoom Khan, Ajmal Qadri and others.
Furthermore, Qadri said that then-principal secretary to the PM, Saeed Mehdi had set the meetings details.
He said that former PM Nawaz Sharif wanted to establish relations with Israel with particular focus on trade.
During 1998 visit, Ajmal Qadri said that they held meetings with Israeli officials, including cabinet members and foreign ministry officials.
Incumbent PTI government has been denying reports regarding recognizing Israel but the opposition parties narrative blames them for vice versa.
However, Ajmal Qadri's disclosure unmasked former PM Nawaz Sharif's secret policy that he was running parallel to State Policy.
Notably, Pakistanis consider both Soleimani and Abu Mahdi Mohandis as heroes of Islamic Ummah, Arabs and oppressed humanity.
Historically, Pakistan detest United States due to its imperialistic meddling into internal affairs of other sovereign nation-states.
Pakistani also dislike U.S. due it its unqualified support to Israel against Palestine and against resistance groups of Arab countries.
Specially, the great nation of Pakistan owns them as followers of ideology of founding fathers of Pakistan because the latter too defended oppressed Muslims.
Moreover, Haj Soleimani and Haj Mohandis fought war against the Zionist bloc.