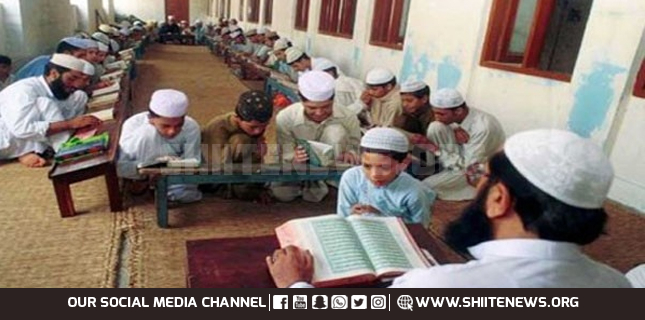 Afghan child hanged to death in Deobandi seminary in Peshawar.
Reports from Peshawar had it the police on Wednesday arrested five people for the crime.
Afghan child hanged to death in Deobandi seminary
The Deobandi cleric Qari Bismillah led group of five perpetrated this heinous crime.
However, the Dawn report said they were "trying to bury" a boy after murdering him in the Dervishabad area of the city here.
An official at the Yakatoot police station confirmed that the accused hanged a 13-year-old boy inside Jamia Masjid Farooq.
Then, they tried to bury him stealthily.
The official said the Afghan teenager was studying at the adjacent seminary.
He said that the complainant alerted the police about burial taking place in Urmur village.
They reached there and arrested five Afghan nationals identified as Qari Bismillah, Roohullah, Gul Ahmed, Qudratullah and Abdul Malik.
He said the police also recovered the body.
On the other hand, a website reported that the Deobandi takfiri cleric belongs to outlawed Sipah Sahaba.