Pakistan
Defence of Pakistan Day against Indian shelling observed across Pakistan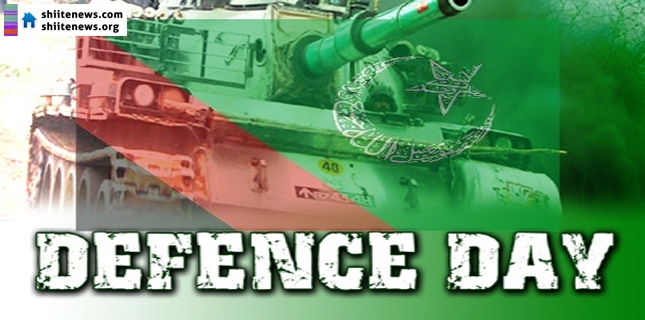 Supporters of Majlis-e-Wahdat-e-Muslimeen, observed Friday as a Defence of Pakistan Day against Indian shelling into Pakistani territory in Sialkot sector and also on Line of Control in Azad Jammu and Kashmir, on a call from Allama Raja Nasir Abbas Jafari, secretary general, MWM.
Special gatherings were held after Friday prayers where MWM officials spoke and condemned India provocative attacks inside Pakistani territory that left many Pakistani Muslims including women martyred.
Allama Mukhtar Imami, Maulana Ali Anwar and other officials spoke to the protestors in Kharadar where they condemned India's Modi-led government who they dubbed as the butcher of Muslims of Indian Gujarat.
They said that Indian forces began shelling on their own and also began provocative firing into Pakistani territory that to worsen the already volatile situation on the border areas. They demanded Pakistani government to nation order for a crushing response to Indian government.
They said that National Security moot by Nawaz-led PMLN government was nothing but a cosmetic reactionary measure to hoodwink Pakistanis. They said that Nawaz government was imposed on Pakistanis though sham elections in May 2013 because the foreign masters wanted no action against the takfiri terrorist of banned Taliban and their allies and they wanted Indian hegemony in the region despite Indian aggressive approach towards Pakistan.
They said that people largely appealed Defence of Pakistan Day's programs hosted by the MWM in all over Pakistan.