Pakistan
More Shia leaders condemn Indian shelling on Line of Control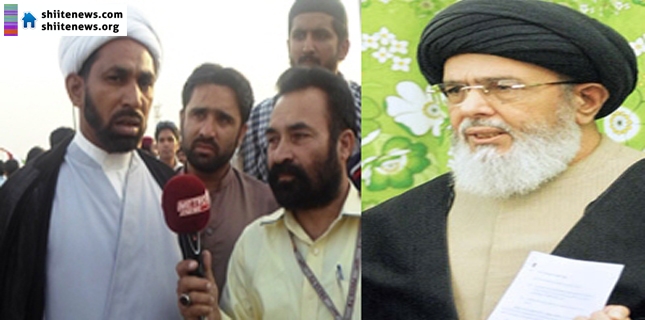 Allama Hamid Ali Shah Moosavi, chief of Tehrik-e-Nifaz-e-Fiqh-e-Jafaria (TNFJ) and Agha Nayyar Abbas Jafari of United Scholars Front also have condemned Indian shelling on Line of Control and at Sialkot sector in which many innocent civilians were martyred in Azad Jammu and Kashmir and other areas.
"Indian shelling into Pakistani territory and in Kashmir is tantamount to aggression that is aimed at intensifying pressuring on Pakistan," said Agha Hamid Moosavi talking to delegations who met him in Rawalpindi office.
He said that in the post-9/11 world, Pakistan became frontline ally in global war on terror but the United States was rewarding India and imposing Indian hegemony on Pakistan.
"Enemies of Pakistan are benefitting from the differences and squabbling among politicians and political parties therefore they should turn their attention to the volatile border situation and enemy's hostile attacks inside Pakistani territory," he urged.
Agha Nayyar Abbas Jafari, chief of United Scholars Front Punjab chapter, warned the government that all Pakistanis are soldiers of Pakistan and they stood shoulder to shoulder in this defensive war of counter-aggression.
"Pakistan army and its soldiers as brave sons of Pakistan are dealing the enemy India a severe blow in retaliation and we salute and appreciate their bold counter-actions in response to Indian aggression into Pakistani territory," he said.