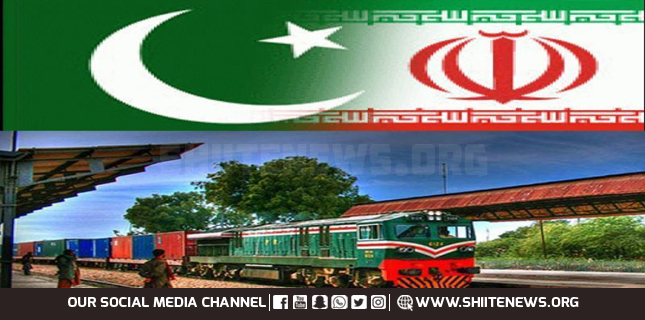 Pakistan Iran ECO Train
Pakistan plans railway upgrading for revival of Iran-ECO train service via Taftan and Chaman for Afghanistan.
According to reports, Pakistan railways prepared a feasibility report of the ML-3 project.
Pakistan Iran ECO Train
Notably, Pakistan Railways proposed plan aims at upgrading of Quetta–Taftan railway section of the project at the coast of US $ 995.
Besides, feasibility report includes upgrading of 385 kilometers long Rohri–Chaman railway line section of at the cost of US $ 523.
Moreover, the up-gradation of railway lines aim not only to provide better facilities to passengers intending to travel to Iran and then Europe. But, it would also enhance bilateral trade.
Backgrounder
Earlier this year, Iranian Secretary General of the Economic Cooperation Organization (ECO) Dr Hadi Soleimanpour visited Islamabad.
During a meeting with him, Pakistan Minister for Railways Sheikh Rasheed Ahmad sought cooperation of the ECO in restoring rail network among Islamabad, Tehran and Istanbul.
Then, ECO official suggested seeking services of the ECO Trade and Development Bank for financial partnership.
Pakistan has 23 railway stations from Quetta to Koh-e-Taftan. The line then crosses into Iran and extends to Zahedan.
Pakistan Iran Railway Track
In March this year, Prime Minister Imran Khan announced to work on complete restoration of Pak-Iran railway track.
There is a Pakistan Iran cargo train service
That resumed after derailment in Taftan in June this year due to which service remained suspended for four days.
According to official sources, concerned officials restored Pakistan-Iran freight train service after completing repair works.
As per official sources, the rescue teams of Pakistan Railways completed repair and rehabilitation work.
And finally, they reopened Pak-Iran railway section for operations after suspension for four days.
That suspension came due to the derailment of nine bogies in Taftan area of Chagai district.
Analysts noted it as second incident of the derailment of the Pak-Iran freight train service this year.
In January, the freight train de-tracked in Chaghi district due to failing of engine while around 100 feet of railway track also damaged in the incident.