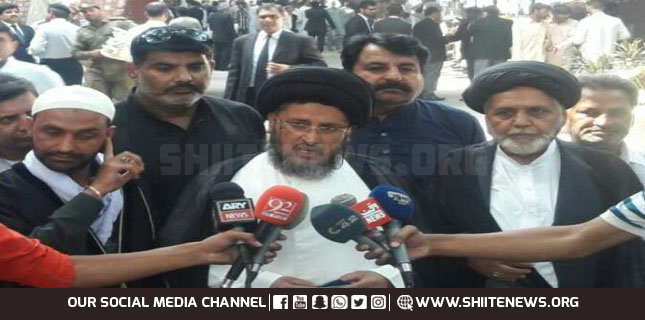 US scared of Iran diplomatic and military clout, Shia Ulema Council leader Allama Sibtain Sabzwari said.
The SUC North Punjab chapter president further said that Muslim world remain worried over Middle East situation.
Specially, he cited protests in Lebanon, Iraq and Iran and said that people see US meddling into these countries.
US Scared of Iran
Moreover, he said US and allied regimes remain scared of growing Iranian diplomatic and military clout. Therefore, they instigated violence (hijacking protests).
Furthermore, he pointed that rising cost living remain a worldwide problem but violent protests in Muslim countries show US ill intentions.
Allama Sibtain said that proved US don't was stability in Lebanon, Iraq and Iran.
US ME Policy and Israel factor
Since US Middle East policy solely aims at protecting Israel; therefore, Wahington DC see everything there with that angle.
As a matter of fact, Lebanon publicly declared Israel enemy number one due to long history of hostility.
Neither Lebanon and nor Iraq recgonised Israel as a nation-state. And Iran too has identical policy.
Iran remains US target
Due to that reason, US-led bloc has shalked out its ME policy that target these three countries.
Particularly, Iran remains strong and stable regional power, pro-Israel regimes target Iran under false assetions. They want to deceive world public opinion.