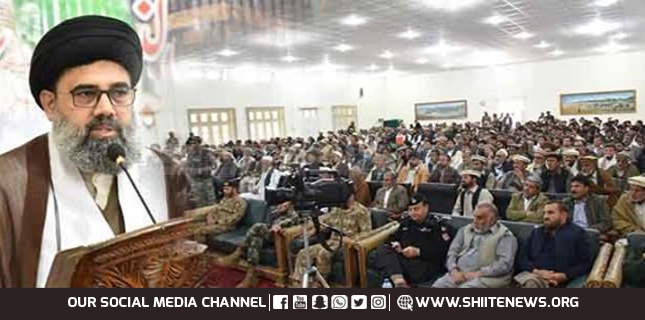 Allama Ahmed Iqbal urges Muslims to follow Prophet Mohammad (PBUH). He said this while speaking at All Kurrum Seeratul Nabi Conference.
Notably, Pak Army 73 Brigade hosted the conference, first of its kind in Parachinar.
Allama Ahmed Iqbal urges
MWM deputy secretary general Allama Ahmed Iqbal said that Muslim world declined due to deviation from teachings of Hazrat Mohammad (PBUH).
Hence, he emphasised all Muslims to follow the teachings of Prophet of Islam and Humanity in letter and spirit.
Unity of Muslims a must
Particularly, he noted that intra-Muslims division came due to that deviance.
Furthermore, MWM leader said that enemies of Islam and Muslims also seek to keep Muslims away from those teachings.
Hence, he asked all Muslims to join hands on common points and bury their differences.
Shias resepct Sunnis
Moreover, Allama Ahmed Iqbal cited that Shia Muslims believe in respect of Sunnis. Causing  harm to Sunnis lives, honour and properties remain forbidden for Shia Muslims, he said.
Meanwhile, Allama Akhlaq Hussain, Hafiz Tamheedullah Jan, Allama Abid Shakiri, Mufti Rizwan and Noor Badshah also spoke.
Particpants pray for prosperity of Pakistan
At the conclusion, participants prayed for prosperity and stability of Pakistan and success of Pak Army.
Notably, Brigade 73 commander Brigadier Najaf Abbas, Jameel Rehman, DPO Raheem Shah, Lt Col Javed Ilyas and many notables also attended.