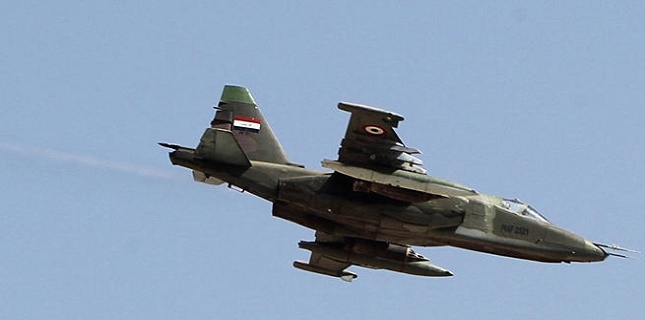 The Syrian military has launched airstrikes against remnants of the Takfiri Daesh terror group and engaged its elements in the central part of the Arab country.
The air raids on Monday targeted terrorists in al-Sukhna, an area between Palmyra and Dayr al-Zawr, west of the Euphrates River, Syria's al-Watan newspaper reported.
The Syrian Air Force mounted "a number of airstrikes targeting Daesh movements in the eastern Badiya, specifically on one of the dirt roads leading to the town of al-Sukhna and southeast of the town", al-Watan said, citing a military source.
The Syrian army recaptured Sukhna, the last on the desert road to Dayr al-Zawr city, from Daesh in 2017 as it pushed the militants back across central Syria in an advance along the crucial desert highway from Palmyra to Dayr al-Zawr.
In a separate operation, the Syrian army pounded the positions of the Jabhat Fateh al-Sham Takfiri terrorist group, formerly known as al-Nusra Front, in the northwest of the country.
Army troops fired a barrage of missiles at the hideouts and equipment of terrorists on the outskirts of al-Tah village and Khan Shaykun district in the southern countryside of Idlib province.