Middle East
Over 170 Terrorists Bused Out of Damascus to Idlib, Dara'a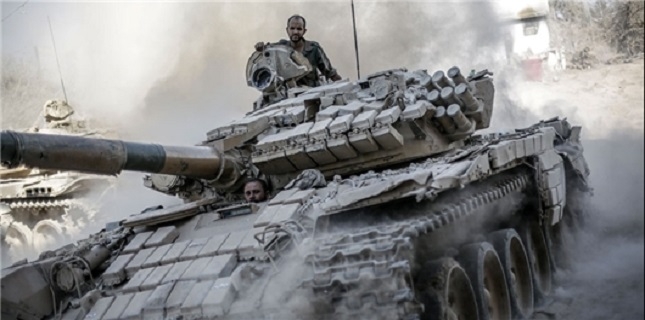 Tens of terrorists have laid down their arms and joined the ceasefire regime and left Southwestern Damascus towards Idlib and Dara'a provinces.
Nearly all the terrorists who had demanded to leave Southwestern Damascus were relocated together with their families from Beit Jen to Idlib and Dara'a provinces within the framework of an agreement with the Syrian army.
A sum of 65 terrorists together with their families left Beit Jen towards Idlib province on four buses.
Meantime, 106 terrorists along with their families left Beit Jen towards Idlib on six buses.
Battlefield sources also reported that Al-Nusra Front terrorists set fire to their headquarters and military hardware before leaving Southwestern Damascus.
Meantime, army sources said that the militants who intend to remain in Beit Jen will have their cases dealt with in coming days.
In a relevant development on Thursday, field sources confirmed that over 160 gunmen that had laid down their weapons and joined peace with the Syrian army in Aleppo and Deir Ezzur provinces have received government amnesty.
The sources reported that 164 militants in Aleppo and the Eastern and Southern parts of Deir Ezzur had handed over their arms to the army soldiers and were pardoned by the Damascus government.
The gunmen received amnesty and returned to normal life, the sources said.
Local sources reported earlier in December that sum of 159 gunmen that laid down arms and endorsed peace with the Syrian Army received government amnesty in Hasaka province.
The sources said that a sum of 159 militants that handed over their weapons to the army men and signed the peace agreement with the government in Hasaka and its countryside received amnesty and returned to normal life within the framework of the nationwide reconciliation plan in Syria.
Also, 114 gunmen that had surrendered to the army and applied for amnesty in the town of Qamishli received pardon from Damascus and returned to normal life.