Middle East
US to Accept President Assad's Stay in Power until 2021 Elections: New Yorker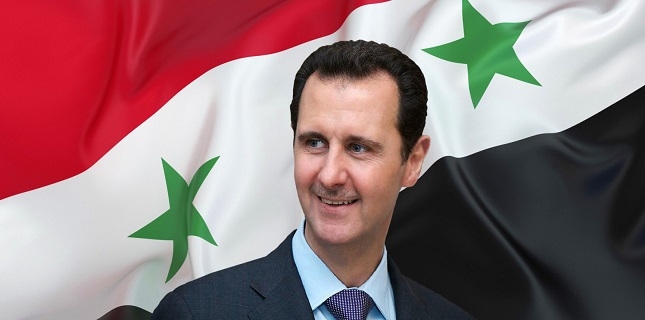 The US is reportedly withdrawing its stance that Syrian president Bashar al-Assad should relinquish power, as the warn-torn country is on verge of victory over a siz-year war on terrorism and foreign-backed militancy.
The New Yorker, cited unnamed US and European officials as saying that Trump administration is prepared "to accept President Bashar al-Assad's continued rule until Syria's next scheduled Presidential election, in 2021".
The American magazine attributed US leaders' blatant turnabout on Assad's stay in power to the country's "limited options, the military reality on the ground, and the success of Syria's Russian, Iranian, and Hezbollah allies".
The New Yorker reminded US Secretary of State's remarks in his October visit to West Asia where he said "The United States wants a whole and unified Syria with no role for Bashar al-Assad in the government," to show how contradictory is s US officials new decision to let the fate of Syrian President be determined by means of elections.
After over six years of the conflict, Damascus has regained control over the majority of territories previously seized by the terrorists or militants, while according to The New Yorker "The Syrian opposition groups backed by the United States have been ineffectual. They have squabbled among themselves and split into factions. No powerful leadership has emerged in almost seven years".
The American Magazine went on to conclude that the US has been the loser of Syria crisis, saying "Diplomatically, Washington has been marginalized by the powerful troika of Russia, Iran, and Turkey, which now dominates the peace process. Several rounds of talks sponsored by the United Nations, in Geneva, have made no progress. The U.N. effort has been superseded by the Russian-led troika's peace talks, launched in January, held in Astana, Kazakhstan."