Middle East
Turkish people mark anniversary of deadly Israeli attack on Gaza-bound flotilla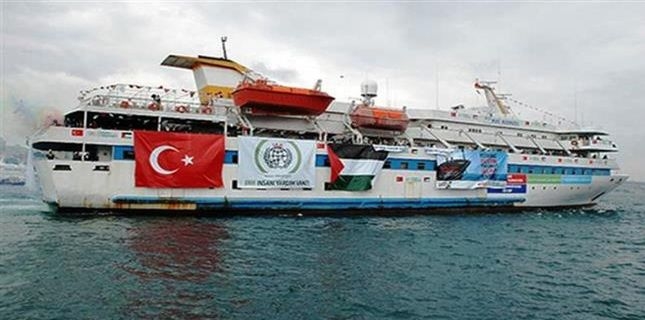 Turkish people have marched in the city of Istanbul to mark the anniversary of Israel's deadly attack against the civilian ships of an aid flotilla as it was carrying humanitarian assistance to the besieged Gaza Strip in 2010.
Demonstrators, on Wednesday, shouted slogans in solidarity with the Gazan people, who have been living under an Israeli blockade for the past decade. The families of those who had been on board one of the ships, the Turkish Mavi Marmara, demanded that the Israeli politicians and military officials be prosecuted over the raid.
Israeli naval commandos, from speedboats and helicopters, attacked the Gaza Freedom Flotilla, comprising six civilian ships, in international waters in the Mediterranean Sea on May 31, 2010, killing nine Turkish citizens and injuring about 50 other people. A tenth Turkish national later succumbed to his injuries.
Israel's military raid against the civilian flotilla was met with global condemnation. The United Nations Security Council called for a prompt investigation into the incident and the United Nations Human Rights Council described the attack as "outrageous." A large number of human rights groups also strongly slammed the raid, while dozens of protests were held in support of the victims' cause in several countries