Middle East
Syrian Forces Retake Control of Key District in Hama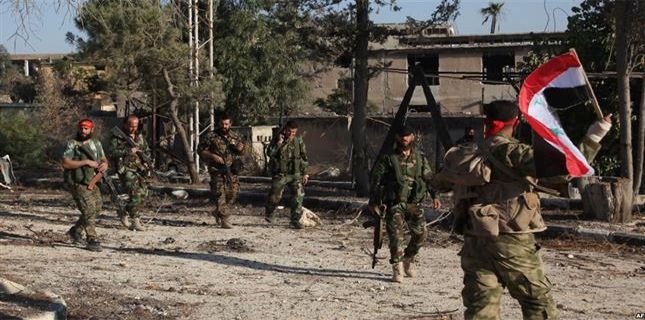 Syrian forces managed to retake control of a key area in the Arab country's western-central province of Hama.
the town of Ma'ardes is located around 15 kilometers north of Hama city. It was liberated on Monday following clashes with the Jabhat Fatah al-Sham (formerly known as al-Nusra Front) terrorist group.
A military source, speaking on the condition of anonymity, said that large groups of the militants were killed during the fighting.
The Syrian army and volunteer fighters are engaged in operations to cleanse the regained area of the remaining militants holed up in parts of the city.
The government forces are also busy defusing improvised explosive devices (IEDs) left behind by the terrorists.
Over the past six years, Syria has been fighting foreign-sponsored militancy. UN Special Envoy for Syria Staffan de Mistura estimated in August that more than 400,000 people had been killed in the Syrian crisis until then. The UN has stopped its official casualty count in Syria, citing its inability to verify the figures it receives from various sources.