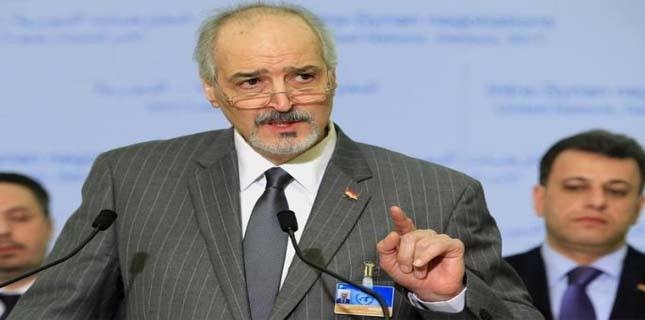 Syria's Ambassador to the UN Bashar al-Ja'afari has called on all parties present at the latest round of Geneva talks to condemn a deadly attack in Homs or be considered "accomplices of terrorism."
"Any party who refuses to condemn these attacks today we will consider that party to be an accomplice of terrorism," said Ja'afari following a meeting with UN mediator Staffan de Mistura in Geneva on Saturday.
He added that the attack "cast a shadow over Geneva" and that it was not only a terrorist attack but a political one.
"What happened today will not go unnoticed and we will react to it … The blood of Syrians is precious and those who kill Syrians will also be punished," he added.
Earlier, simultaneous bombings targeted separate areas across the western city of Homs, which is largely under government control, claiming the lives of over 50 people.
The Jabhat Fateh al-Sham terrorist group, formerly known as al-Nusra Front, claimed responsibility for the attacks.