Middle East
Syrian govt. soldiers make gains in eastern Aleppo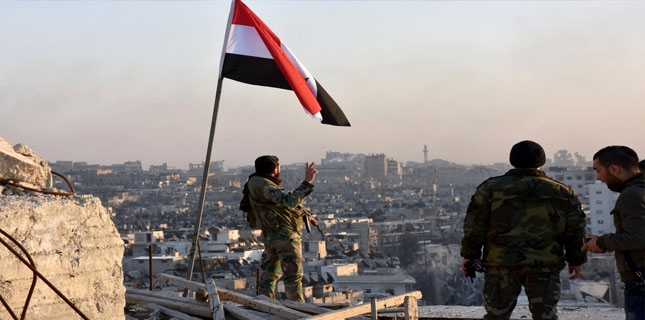 Syrian troops have made fresh advances in an eastern neighborhood of Aleppo as part of their offensive to drive out the last remnants of foreign-backed militants from the city.
The so-called Syrian Observatory for Human Rights said government forces had won back half of the Sukkari district, which was among the last areas in Aleppo remaining under the control of terrorists.
Syria's state-run television network said government forces are now in control of 99 percent of Aleppo, with militants cornered into a small slither of land.
Hundreds of foreign-backed militants have laid down arms in Aleppo since Tuesday, and almost 6,000 civilians have left militant-held districts.
The COI said it had received "allegations of opposition groups… preventing civilians from leaving as well as opposition fighters embedding themselves within the civilian population, thus heightening the risk to civilians of being killed or injured."
The conflict in Syria, which flared up in March 2011, has claimed the lives of more than 400,000 people, according to an estimate by UN special envoy for Syria Staffan de Mistura.