Middle East
Syria to terrorism sponsors: Bloody game over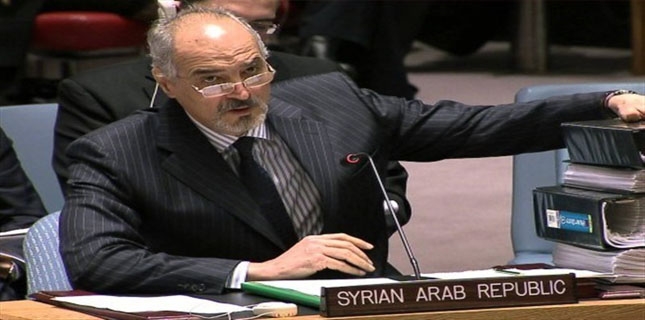 Syria has denounced a United Nations General Assembly resolution that calls for an "immediate" cessation of combat against militants in the Arab country.
Syrian Ambassador to the UN Bashar Ja'afari adopted the highly critical stance on Friday after the world body voted 122 to 13 in favor of the Canadian-drafted resolution that demands a halt to the government's fight against Takfiri terrorists, humanitarian aid access throughout the country, and an end to all sieges, including in Aleppo, which government forces are poised to fully liberate after making significant gains in recent days.
Iran, Russia, and China were among those who voted against the resolution.
Ja'afari criticized the Canadian delegation and its partners for violating the sovereignty of Syria by calling for holding the session without consulting the Syria delegation, adding that the non-binding resolution was politicized and violated the UN Charter.
"Before calling for holding this meeting and submitting the draft resolution, the Canadian delegation and its partners should have listened to the harrowing accounts about the crimes of terrorist organizations that were told by tens of thousands of our people who were saved by the Syrian army and its allies in Aleppo during the past few days," Ja'afari added.
He further said that the measure would not dissuade the Syrian government and its allies from continuing to combat terrorism, vowing to take control of the whole northwestern city very soon.