Middle East
Syria: Fatah Al-Sham Terrorist Group's 2nd Man Killed in Air Raids in Southern Idlib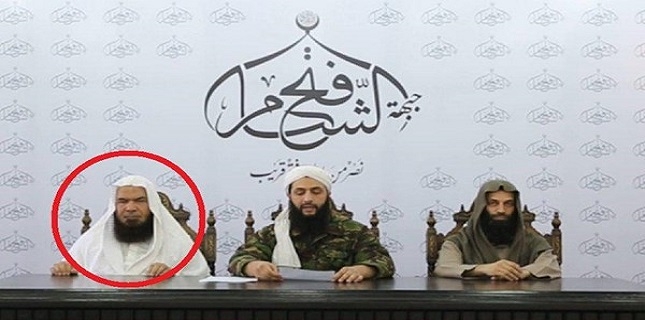 Religious leader of Fatah al-Sham Front (the newly-formed al-Qaeda-affiliated terrorist group previously known as the al-Nusra Front) Sheikh Ahmad Salamah Mabrouk, known as Abu al Faraj al Masri, was killed in an airstrike in the Southern territories of Idlib province.
Al-Masri, who was known as right hand of the Leader of Fatah al-Sham Abu Muhammad al-Joulani was born in Egypt in 1956.
The top Mufti (religious judge) of Fatah al-Sham was killed in an air attack by drones on his vehicle on a road near Jisr al-Shughour in Idlib province.
The Arabic-language al-Mayadeen network claimed in a repot that al-Masri was killed in the US-led coalition's airstrikes.
Opposition sources also confirmed that al-Masri was targeted and killed by combat drones.
If proved, this has been the first major mission conducted by the US-led coalition over militant-held regions in Idlib and Northwestern Syria.
Reports said a group of Fatah al-Sham militants started protests after a number of US military men deployed in Idlib to train the militants on how to work with the Grad missiles that have been sent to Fatah Al-Sham and Ahrar Al-Sham militants few days ago.
Sporadic clashes started after forces from the joint troops of Ahrar al-Sham and Farah al-Sham rushed to the scene to confront the protesters who called the US military men as "crusaders" and started shooting in the air.
Reports said clashes ended after some of the protesters were wounded and some others were arrested.
Protesters reportedly were from Al-Masri's units.