Middle East
Russia conducts 50 anti-Daesh sorties near Palmyra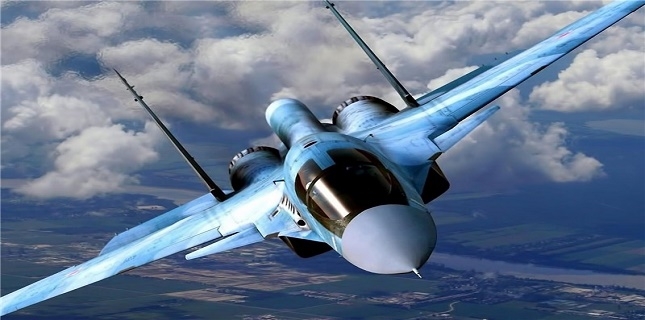 Russian fighter jets have carried out 50 air strikes in three days on positions of the Daesh Takfiri group near Syria's recently-liberated city of Palmyra.
"Since July 12, Russian air force planes have conducted more than 50 strikes against Islamic State (Daesh) personnel and material" near Palmyra, Russia's Defense Ministry said in a statement Thursday.
"The Russian air force has increased the intensity of its strikes against targets of the armed units of international terrorist organizations near the city of Palmyra," it added.
The statement said some of the attacks were carried out earlier on Thursday by six Tupolev bombers which flew out of an airbase in Russia and conducted strikes east of Palmyra, near the cities of Arak and Sukhna, as well as in the Homs region.
A command center, a field camp for Daesh militants, two oil processing plants and a large quantity of the group's personnel and military hardware were destroyed in the strikes, said the statement.
Syrian military, backed by allies including the Russian air force, recaptured Palmyra from Daesh in March, but some towns, including Arak and Sukhna, still remain under the control of the militants.
Sukhna, 70 kilometer northeast of Palmyra, is a major bastion of Daesh in central Syria. Arak, a small town located 35 kilometers (21 miles) east of Palmyra, has a strategic significance because of a nearby oilfield.
Russia's statement about stepped-up attacks on Daesh near Palmyra came hours before a planned meeting in Moscow between US Secretary of State John Kerry and Russian President Vladimir Putin.
The two were planned to hold talks to revive stalled efforts for reaching peace in Syria.
The US and Russia announced a broad ceasefire agreement in late February to facilitate UN-backed peace talks between the Syrian government and some armed opposition groups. The initiative has largely held across Syria although Moscow and Washington has introduced localized truces to reduce hostilities.
Under the truce agreement, attacks are allowed on Daesh and the al-Qaeda-backed Nusra Front.