Middle East
ISIL Loses 100 Fighters in Failed Deir Ezzur Offensive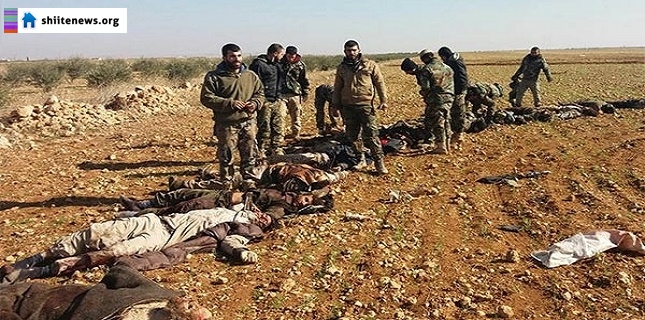 Over 100 ISIL fighters were killed during the terrorist group's latest offensive in Deir Ezzur on Sunday, battlefield reports said.
ISIL conducted simultaneous assaults on both the Northern and Southern districts of Deir Ezzur City on Sunday, sending nearly 10 bombed vehicles fully laden with improvised explosive devices against the Syrian Army's defenses in the Al-Harabesh and Al-Haweija districts, but all the bomb laden vehicles failed to reach their targets, battlefield reports said.
The ISIL assault on the Harabesh School District facility was the first to be repelled by the Syrian Armed Forces after a two hour long battle that ended with the terrorist group retreating to nearby Saker Island (Haweija Saker).
According to a military source, the Syrian Army forces killed just over 30 enemy combatants in ISIL's failed offensive to capture this district on the Western bank of the Euphrates River.
However, the situation in the Al-Haweija District was a bit different, as ISIL briefly captured the Firat Al-Sham Hotel area before destroying the building during their retreat, the reports added.
"Though, the assault in the Northern part of Deir Ezzur proved far more fatal to ISIL," the reports added.
Pictures from the battle's aftermath displayed a horrible scene of dead terrorists scattered all over the Firat Al-Sham area in Northern Deir Ezzur.
Sources in the Syrian Army estimated that between 70-80 ISIL terrorists were killed during the battle, making the development one of the most costly defeats for the terrorist group.