Middle East
Bashar al-Assad: Syria welcomes Iran's efforts towards solving crisis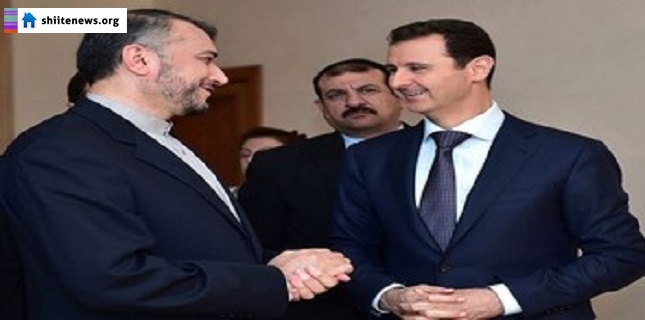 President Bashar al-Assad said on Thursday Syria welcomes the efforts and contacts made by Iran with the aim of solving the Syrian crisis.
The Syrian people trust the role Iran has always played in support of the people of the region and their just causes, added the President during a meeting with Iranian Assistant Foreign Minister for Arab and African Affairs Hossein Amir Abdullahian and the accompanying delegation.
The meeting discussed the scourge of terrorism and the threats posed by it to the Syrian people and the people of the region's countries and the continued support provided to the terrorist organizations by the very states and forces that claim to be fighting them.
The ideas put forth in the regional and international arena to activate the political track to solve the crisis in Syria were also on the table.
Abdullahian said Iran is keen to help the Syrian people in their war against terrorism and to have them realize their interests and aspirations without any foreign interference.
Tehran, he added, will spare no effort that could help in re-establishing stability in Syria and contribute to combating terrorism on the regional and international levels.
To fulfill these goals, said Abdullahian, it is important that coordination and consultation with the Syrian government continues.
The meeting was attended by Presidential Political and Media Advisor Bouthaina Shaaban, Deputy Foreign and Expatriates Minister Fayssal Mikdad, Director of Asia Department at the Foreign Ministry Faizah Iskandar and Iran's Ambassador in Damascus Mohammad Reza Raouf Sheibani.