Middle East
10 Syrians Killed, over 25 Injured in Lattakia Car Bomb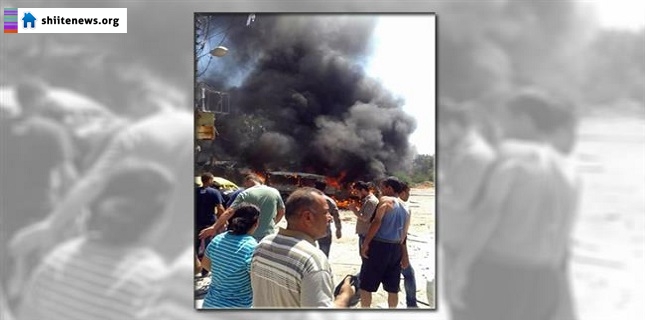 10 civilians were killed and more than 25 others were injured in a terrorist car bomb attack which took place at the outskirts of Lattakia city on Wednesday, state-run SANA news agency reported.
A source at the province told SANA that terrorists detonated a white explosives-rigged van that was parked in front of Imad Ali School at al-Hamam Square at the outskirts of Lattakia, claiming the lives of 10 civilians, injuring 25 others, and causing material damage to homes, cars, and private properties.
In a similar development on Tuesday evening, the Syrian national forces managed to dismantle two car bombs that terrorists were trying to sneak into Lattakia city and arrested members of the terrorist group responsible for rigging the two cars with explosives.
Earlier, two civilians were killed and 15 others were injured by rocket shells fired by terrorist operatives on residential areas in Damascus city on Wednesday.
A Police Command source told SANA that a number of rockets fell in al-Sinaa area, two of them smashed into the building of the Faculty of Mechanical and Electrical Engineering, killing two students named Touni Naqqoul and Rakan Sulieman and injuring 15 other people.
A similar attack hit the Faculty yesterday, leaving a female student killed.