Middle East
Syrian Army, Hezbollah, Recapture 15 Buildings in Al-Zabadani, Kill over 32 Militants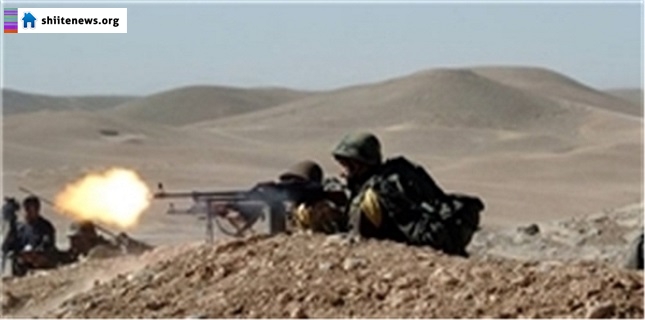 The Syrian Army and the Lebanese Hezbollah Resistance Movement, in heavy clashes with the rebels, retook control over various neighborhoods and districts in al-Zabadani, and killed over 32 fighters, informed sources said.
The sources said that the Syrian army's 63rd Brigade, Hezbollah fighters, the National Defense Forces (NDF), and the Syrian Social Nationalist Party (SSNP) stormed on the strongholds of Ahrar al-Sham and al-Nusra Front at the Ajjan Neighborhood, killing 19 rebels and then they recaptured 15 buildings en route to the al-Zabadani Power Station.
In addition to their success near the al-Sultani district, the Syrian Armed Forces and Lebanese Resistance continued their advance inside the Mahata district, killing 13 militants from Ahrar al-Sham and the Liwaa Suqour al-Zabadani, while capturing a number of building blocks near the 'Umar al-Farouq Mosque.
According to battlefield reports from inside al-Zabadani, 22 enemy combatants from Ahrar al-Sham surrendered themselves to the Syrian army men after a brief battle to the East of the Al-Zahra Mosque.
Meantime, the Syrian air force had over 30 airstrikes on Monday, targeting a number of Ahrar al-Sham center near al-Zabadani's city-center.
Fighting is still ongoing between the two opposing sides in al-Zabadani, as the Syrian Armed Forces and Hezbollah now control almost 90 percent of this resort-city.