Middle East
Turkish army positions in Iraq come under drone attacks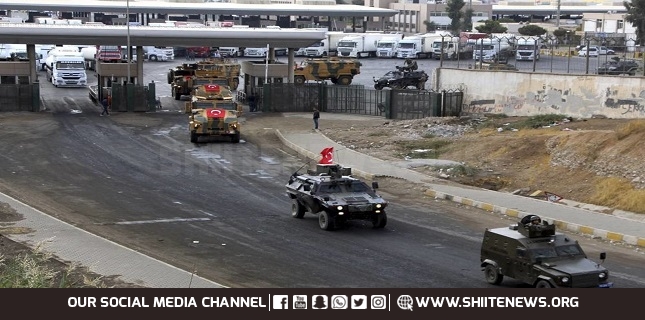 Four Turkish military positions in the north of Iraq came under attack by unidentified drones on Saturday, local Iraqi sources said.
According to Sabreen News telegram channel, informed sources said four positions belonging to the Turkish military in the "Bradost" district located in Erbil province in the Kurdistan region of Iraq were targeted by unknown drone attacks.
According to the report, moments before these drone attacks, Turkey had targeted areas in the Sulaymaniyah province's Mawat district with drones.
The Turkish military launched Operation Claw-Lock against PKK in northern Iraq in April 2022. Earlier this month on August 6, Turkey's defense ministry said that at least six soldiers were killed in clashes with PKK in northern Iraq.
Turkey is continuing its military operation and presence in northern Iraq despite repeated warnings on the part of the Iraqi government and political groups to Ankara about the violation of Iraq's territorial integrity.
With Turkey's insistence on continuing operations in Iraq, some unidentified armed groups have repeatedly targeted the Turkish military's bases in Iraq with rockets and drones.