Middle East
Syrian forces attack militants in Latakia province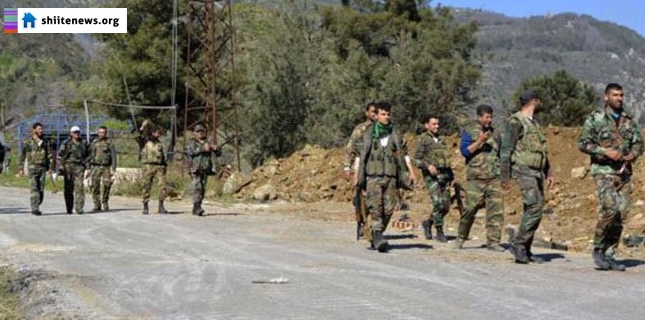 Syrian army forces have carried out an offensive against militants in the coastal province of Latakia.
Syrian troops attacked militant positions in the northeast of Latakia on Friday to hinder their progress after they made gains in the northwestern government-held town of Jisr al-Shughour in the neighboring Idlib province over the past two weeks, a pro-opposition monitoring group said.
The so-called Syrian Observatory for Human Rights said at least seven militants and 10 soldiers were killed in the clashes.
Latakia has seen clashes between government forces and militants near the strategic hill of Nabi Younes since Thursday, the UK-based Observatory added.
Meanwhile, Syria's state news agency, SANA, said army jets pounded militant shelters on the northern edge of Latakia, leaving "dozens" dead and wounded.
On April 25, the al-Qaeda-affiliated al-Nusra Front and other terrorist groups seized some checkpoints around the strategic town of Jisr al-Shughur, which is located near the border with Turkey.
Despite the militant gains, government forces control areas to the east of the Idlib province, which has been the epicenter of deadly fighting between government troops and militants for months.
Syria has been grappling with a deadly crisis since March 2011. The violence fueled by Takfiri groups has so far claimed the lives of over 222,000 people, according to the UK-based observatory.
More than 67,000 of the dead were civilians, including over 11,000 children. The toll, however, does not include some 20,000 people listed as missing.
Over 3.8 million Syrians have left their country since the beginning of the crisis. More than 7.2 million Syrians have also become internally displaced, according to the United Nations.