Middle East
Syrian Army Kills Hundreds of Al-Nusra Front's Terrorists in Al-Quneitra Province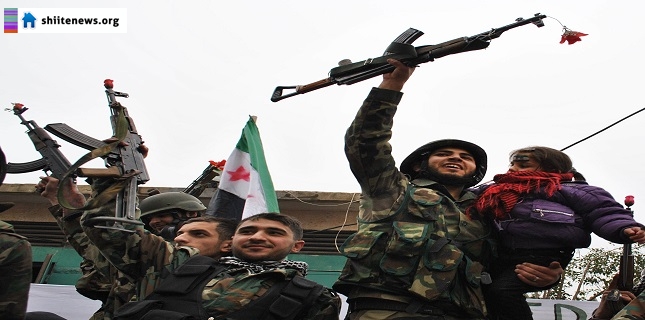 The Syrian Armed Forces, in two separate operations, stormed the strongholds of al-Nusra Front's terrorists in the Southwestern province of al-Quneitra, which resulted in the killing and wounding of a large number of them, a military source announced.
The source said that a group of al-Nusra terrorists was targeted by the Syrian army men in al-Hamidiyeh village in the countryside of Quneitra, adding several members of the group were killed and wounded in the army's operations.
Also, al-Qahtaniyeh village was the scenes of heavy clashes between the terrorists of al-Nusra and the army soldiers, who killed, wounded most of the fighters in the battlefield.
Also on Sunday, the army targeted terrorists' hideouts and concentration centers in Rasm al-Khawaled, al-Hamidiyeh villages in the Northeastern countryside of Quneitra, and killed scores of terrorists and destroyed their arms and ammunition.
Meanwhile, terrorist groups acknowledged on their social media pages on Saturday the death of Ali al-Qab'ani, leader of the so-called "Al-Karama Brigade" of "Fajr al-Tawhid" terrorist group.
Syria has been faced massive insurgency since 2011. Damascus has always reiterated that the solution to the crisis is only political based on an inter-Syrian dialogue and led by Syria without foreign interference.