Middle East
US, Western sanctions on Tehran, Damascus 'most heinous kind of terrorism': Syria FM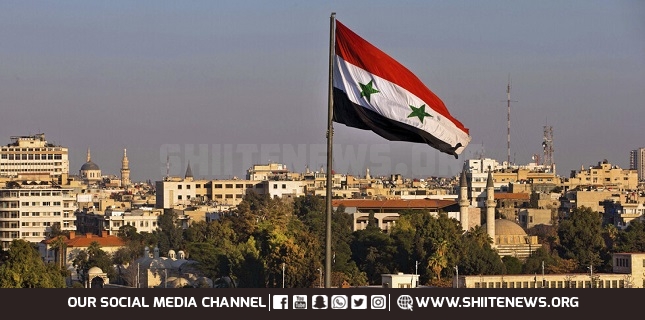 Syrian Foreign Minister Faisal Mekdad has denounced as "immoral" the unilateral coercive measures imposed by the United States and its Western allies on both Syria and Iran, saying the sanctions represent the "most heinous kind of terrorism."
Mekdad made the remarks in a meeting with Meysam Latifi, Iran's Vice President and Head of the Administrative and Recruitment Affairs Organization, in Damascus on Monday.
The top Syrian diplomat said the unilateral sanctions form real obstacles to attempts aimed at achieving administrative reform and comprehensive development.
"These unilateral measures are immoral and are the most wicked kind of terrorism," he said.
Over the past years, the US has been maintaining an illegal military presence on Syrian soil, collaborating with anti-Damascus militants, and stealing the country's crude oil resources.
Washington has slapped rounds of crippling sanctions on Damascus as well. Parts of the restrictive measures have been imposed under the so-called Caesar Act, an American piece of legislation that purports to target the Syrian government of Bashar al-Assad government, despite sharp criticisms that the bans affect civilians.