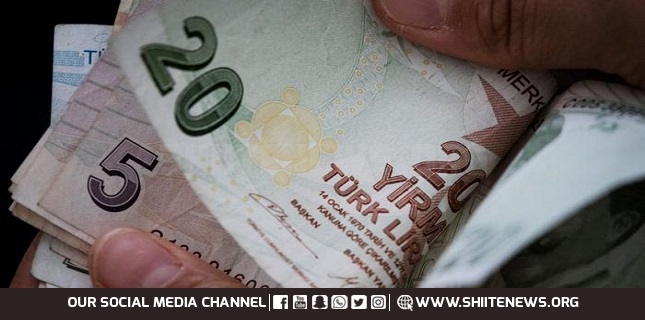 The Central Bank has cut interest rates, even as inflation continues to soar, deepening President Erdogan's disputed economic plan and setting off a new plunge in the lira.
The Turkish lira hit new lows on Thursday after the Central Bank reduced interest rates for the fourth successive month in what has become President Recep Tayyip Erdogan's increasingly personal battle to turn an ailing economy around.
The lira plunged to 15.60 against the dollar in the hours after the rate cut, down 5 percent in the day. The cut was widely expected since Mr. Erdogan announced his intention last month to lower rates despite soaring inflation of more than 20 percent.
Mr. Erdogan has resisted following generally accepted policy of raising interest rates to contain inflation, choosing instead to drive rates down in an effort to encourage growth with an eye on elections 18 months away. He has promised to increase production and employment in what he casts as an "economic war of independence."
Driving the lira down in value appears to be part of a policy to make Turkey more competitive in export markets. The lira has lost nearly 50 percent of its value this year.
Yet the currency crash has hit Turkish citizens with almost daily price increases and inflation rates of 21 percent, although analysts say unofficial rates are double that.
In a sign of how urgent the economic situation has become, soon after Thursday's rate cut, Mr. Erdogan announced in a televised news briefing at the presidential palace that he would be raising the minimum wage in the new year by 50 percent.
"With this raise, we proved our determination to prevent our employees being crushed by price increases," he said. He promised to prevent speculation on the currency and to end the volatility. "There is no need for such speculation. Our money is here, and it is the Turkish lira. We will not allow it to crash."
Mr. Erdogan has taken increasing personal control over the country's economy and monetary policy, changing the head of the Central Bank several times in recent years and explaining that because he was responsible to voters for the economic performance of the country, he should be involved in the decision making.
Sources: The New York Times