Middle East
ISIL militancy approaching end: Syria premier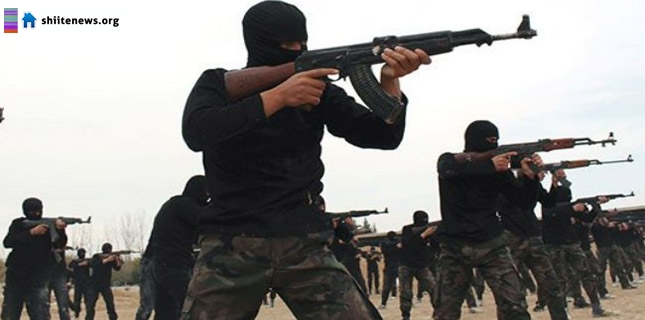 Syrian Prime Minister Wael al-Halqi has vowed that the ISIL Takfiri group and its affiliated terrorist groups will be flushed out of the country in the year 2015.
"The time of the rise of ISIS (ISIL) and its sisters is approaching its end," said al-Halaqi, addressing People's Assembly of Syria in a session on Sunday, Syria's official news agency, SANA, reported.
The Syrian premier further pointed to the sacrifices made by the Syrian armed forces and popular defense groups, adding that establishing security across the crisis-hit country is a top priority for the government of President Bashar al-Assad.
He went on to say that the support provided for the terrorist group by the West, some Arab countries, Turkey and Israel is the main reason for the persistence of terrorism in the Middle Eastern country.
Halqi also listed pursuing efforts for national reconciliation, providing the Syrian citizens with their needs and continuing the reconstruction of damaged infrastructure as other plans of the utmost significance for the government.
He also called on Syrian refugees in other countries to return to their homeland, promising that the government will fully support them.
Syria has been grappling with a deadly crisis since March 2011. The violence fuelled by Takfiri groups has so far claimed the lives of over 200,000 people, according to reports. New figures show that over 76,000 people, including thousands of children, lost their lives in Syria last year.
Over 7.2 million Syrians have also become internally displaced due to the ongoing crisis, according to the United Nations.
The Takfiri terrorist groups, with members from several Western countries, control swathes of land in Syria and Iraq, and have been carrying out horrific acts of violence such as public decapitations and crucifixions against all communities such as Shias, Sunnis, Kurds, and Christians.