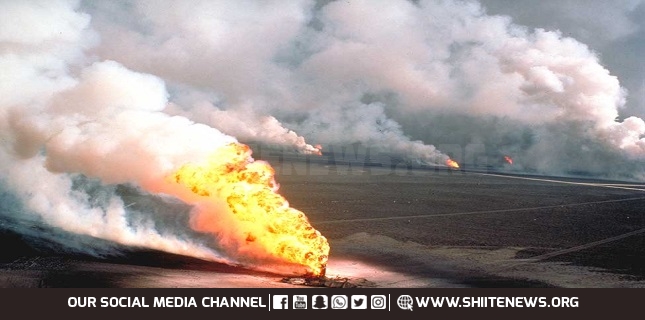 A "limited fire" has erupted at Kuwait's Greater Burgan oil field, injuring two workers but not affecting oil production at the Arab country's largest oil field, Kuwaiti state news agency KUNA reported.
The two workers, who were slightly injured in the Monday incident, were taken to al-Ahmadi hospital for treatment and they are now in stable condition, said Qusai al-Amer, Kuwait Oil Company (KOC)'s spokesman and Deputy CEO.
Soon after the incident, KOC firefighters and response teams rushed to the site and managed to curb the flames which had "no impact on oil production operations," he stressed.
The Greater Burgan oil field, located in the southeastern desert of Kuwait, produces over 1.6 million barrels of oil a day.
Burgan is among the world's largest producing fields, ranked second only to Saudi Arabia's Ghawar Field. The oil field is responsible for most of Kuwait's oil production.
Al-Amer added that an investigation committee would be formed to determine the cause of the incident.