Middle East
11 killed in car bomb explosions in Syria's Aleppo province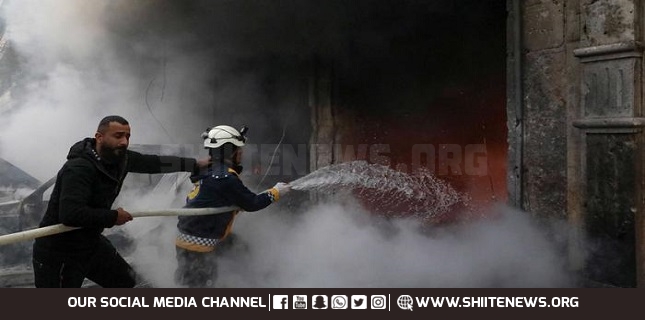 At least eleven people were killed when two separate car explosions rocked Syria's northern Aleppo province, a London-based monitoring group reports.
The so-called Syrian Observatory for Human Rights said the first attack, which was carried out near a cultural center in the town of Azaz, killed six civilians, including a young girl.
The second incident involved another car bomb targeting a checkpoint of pro-Turkish Free Syrian Army (FSA) militants near the town of al-Bab, killing six militants and wounding four, FSA sources said.
Turkey has been involved militarily in the conflict in Syria since early 2011. It has provided the FSA with military assistance throughout the conflict.
In 2018 and 2019, Turkey launched cross-border military operations in northern Syria with the declared aim of eliminating Syrian Kurdish militants of the People's Protection Units (YPG), which Ankara regards as a terrorist organization tied to the Kurdistan Workers' Party (PKK).
Northern Syria has been hit by sporadic bombing attacks, which Turkey usually blames on "terrorists" linked to the PKK.
On Saturday, eight civilians, including four children, lost their lives in another car bomb explosion in the city of Afrin, which Turkish forces and their proxies seized in an operation in January 2018.
According to reports, the Sinaa neighborhood bombing in the city of Afrin on Saturday was so massive that it inflicted huge damage to nearby buildings.
Damascus has repeatedly said the United States, Israel and their allies have been aiding Takfiri terrorist groups across the country to hamper the government's efforts to restore peace and order.