Middle East
Syrian opposition leader thanks Israel for supporting militants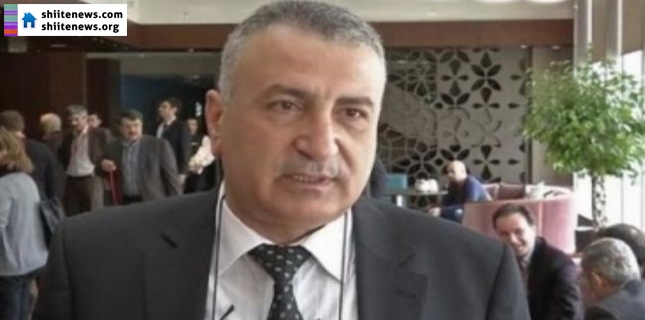 A leader of the foreign-backed Syrian opposition has visited injured militants being treated at a hospital in the Israeli town of Dafed.
Kamal al-Labwani, who lives in exile in Turkey, said militants fighting President Bashar al-Assad will never forget what he called Tel Aviv's humanitarian support.
Al-Labwani, of the so-called Syrian National Coalition (SNC), also emphasized that anti-government forces in Syria see Israel as a friend.
Syrian anti-government leader is scheduled to meet Israeli authorities during his ongoing trip.
Tel Aviv regime has openly voiced support for Syrian militants on many occasions.
Also in February 2014, Muhammad Badie, another Syrian anti-government leader told Israel media outlets that the Syrian opposition was grateful to Israeli Prime Minister Benjamin Netanyahu for his February 18 tour to a field hospital in the occupied Golan Heights.
Israel's Channel 2 News recently aired footage of a secret Israeli field hospital in the occupied Golan Heights that has treated over 700 Syrians, including militants, over the past months.
Last year, the Israeli military carried out at least three airstrikes against Syria.
Damascus says Tel Aviv and its Western allies are aiding al-Qaeda-linked militant groups operating inside Syria.
The Syrian army has repeatedly seized huge quantities of Israeli-made weapons and advanced military equipment from foreign-backed militants inside Syria.
Syria has been gripped by deadly violence since 2011, with ISIL Takfiri terrorists currently controlling parts of it in the east and north.
The Western powers and their regional allies – especially Qatar, Saudi Arabia and Turkey – are reportedly supporting the militants operating inside Syria.
The terrorist groups in Syria have links with Saudi intelligence and are believed to be indirectly supported by the Israeli regime.