Middle East
Syrian Army Regains Full Control of Halfaya in Hama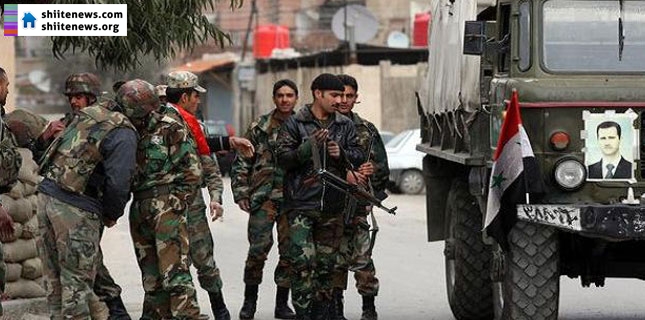 Syrian army retook full control of the town of Halfaya and its surrounding areas in the western province of Hama.
Army units, backed by the National Defense volunteer forces, also cleared a number of villages in the northern Hama countryside.
Army sources say a large number of militants, mostly foreign nationals, were killed in the operation and their vehicles and equipment were destroyed.
The Syrian troopers also inflicted heavy losses on Takfiri terrorists and killed a number of militant leaders during operations in the Damascus countryside. 
Dozens of militants were also killed in separate army operations in several key provinces.
Over the past months, the Syrian army has made major gains in its battle against Takfiri militants across the country.
The ISIL Takfiri terrorists are currently in control of parts of eastern Syria. The militants in Syria are reportedly supported by the Western powers and their regional allies.