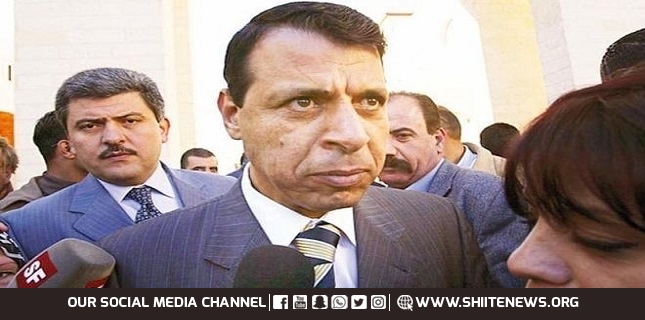 Turkey has placed exiled former strongman of Palestinian Fatah party Mohammed Dahlan on its most-wanted terrorist list, offering a $1.7m reward for information on his whereabouts.
The Turkish Interior Ministry said in a statement on Friday that search and detention warrants have been issued for Dahlan on charges of involvement in the failed July 2016 coup attempt against Turkish President Recep Tayyip Erdogan with the followers of US-based opposition cleric Fethullah Gulen.
"Forcibly attempting to change the constitutional order, exposing state secrets for espionage purposes, obtaining state secrets for political or military espionage, revealing secret information related to state's security or political interest, and international espionage" are among the charges against Dahlan, according to the statement.
Dahlan has previously denied the allegations of involvement in the coup attempt.
Last month, Turkish Interior Minister Suleyman Soylu accused Dahlan of being a "terrorist ringleader," saying he would be placed on the most-wanted terrorist list, dubbed the "red list."
A Turkish official familiar with the issue told Middle East Eye at the time that a Turkish prosecutor was readying an indictment against Dahlan.
"It would be a comprehensive paperwork. It would include lots of things you see on the media and his insults against Turkey. It is in the pipeline," the unnamed official said.
The 58-year-old became a fierce rival of his former ally in the Palestinian Fatah party, Mahmoud Abbas, before fleeing to the United Arab Emirates as an exile.
Turkey accuses Dahlan of being a mercenary for the UAE. It also charges the UAE with trying to replace Abbas with Dahlan.
In October, Turkish Foreign Minister Mevlut Cavusoglu accused the UAE of harboring a terrorist, saying "(Dahlan) fled to you because he is an agent of Israel."
"He is an Israeli agent. That's why he has fled. We know that [UAE and Saudi Arabia] have tried to replace Palestinian Authority President Mahmoud Abbas with him. We all see this," the Turkish official said.
In an interview with MBC Masr earlier this month, Dahlan has responded forcefully, accusing Erdogan of supporting "terrorist groups" in Syria and "acting as if he were commander of the faithful."
Dahlan was sentenced in absentia to three years in prison in 2016 by a Palestinian court for corruption, and ordered to repay $16 million, according to his lawyers.
Dahlan once led a coup against the elected Hamas government in Gaza in 2007. The plan was a massive failure and in a matter of days in the summer of 2007, Hamas routed out Dahlan's forces.
-Palestinian strongman